Whether you wish to build your dream home or would like to maximise return on your building plot, Ian will work personally with you.
Bespoke design does not necessarily mean high costs. Efficient use of materials, construction techniques and design can save time and money during the build.
We offer full or partial design services tailored to your requirements and budget.
Renhold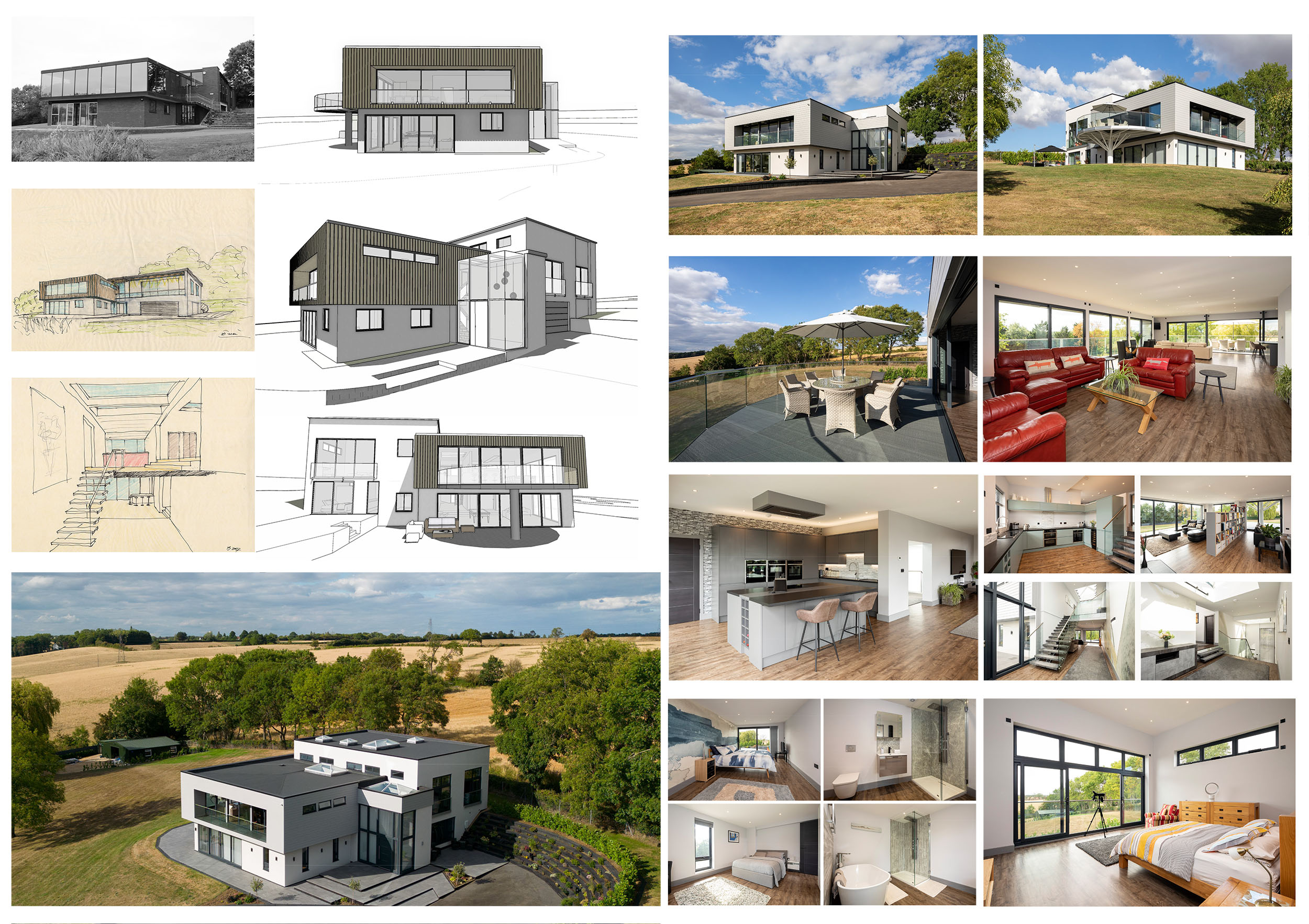 A remodel of a pioneering 1970's house the original dwelling had a few issues a water ingress, poor circulation, excessive heat gain during the summer and heat loss during the winter. We designed the new layout to improve circulation, reduce heat-loss & heat gain and increased the size and number of bedrooms. The owner has taken on the role of project managing and coordinating the various trades during the build. The property was F energy rating to now B which represents a significant reduction in energy costs.    
Millbrook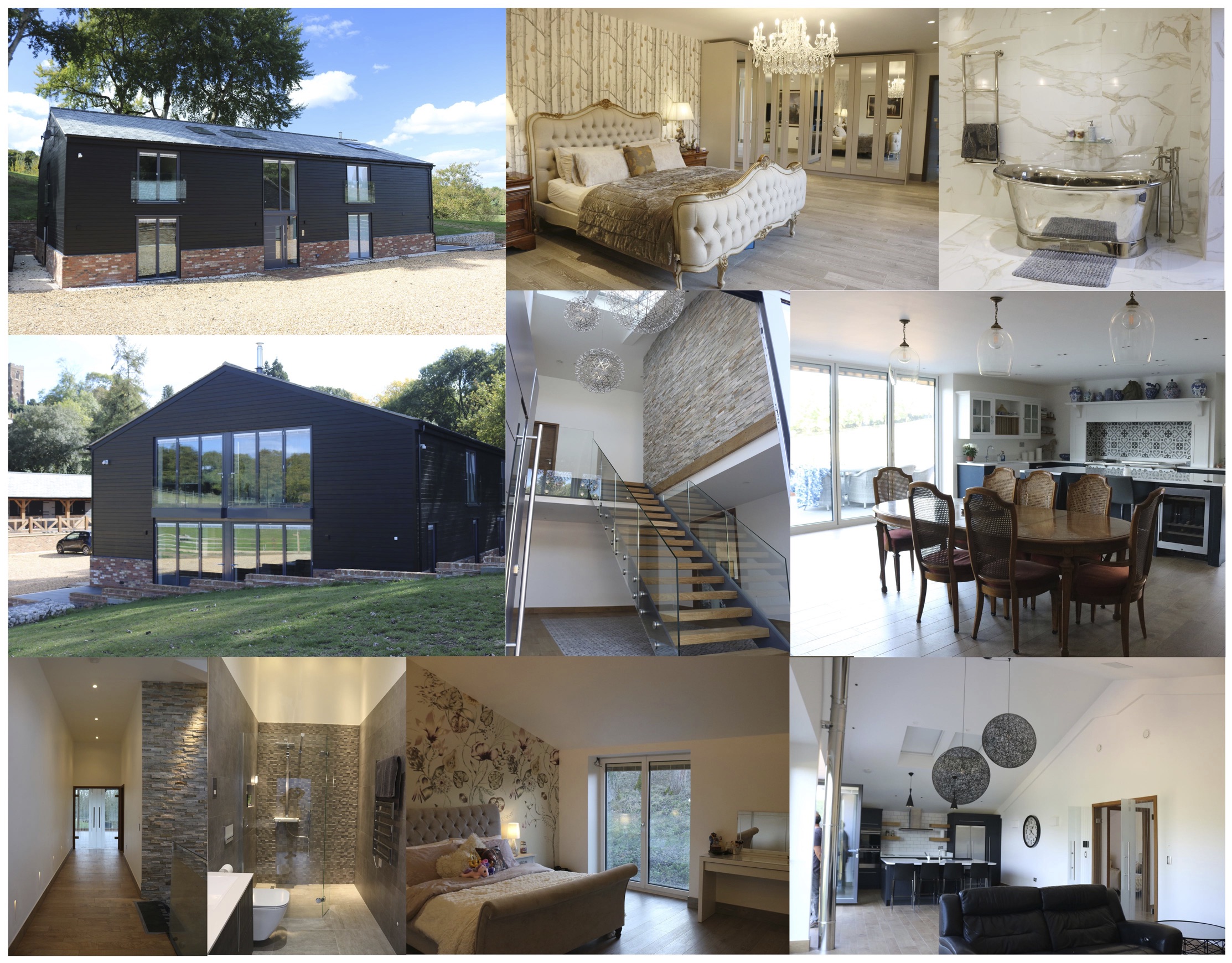 A generous double height hallway welcome's you into the luxurious barn conversion set in open countryside. The ground floor provides the main living space for the client, with the first floor dedicated living space their three children with their own separate kitchen and living space.  Insulation was used above the required minimum standards to minimise heating & cooling costs. Underfloor heating throughout powered by two air source heat pumps which work in conjunction of an air heat recovery system. Security, home entertainment, lighting and heating system are all run by integrated home automation system.
Westbury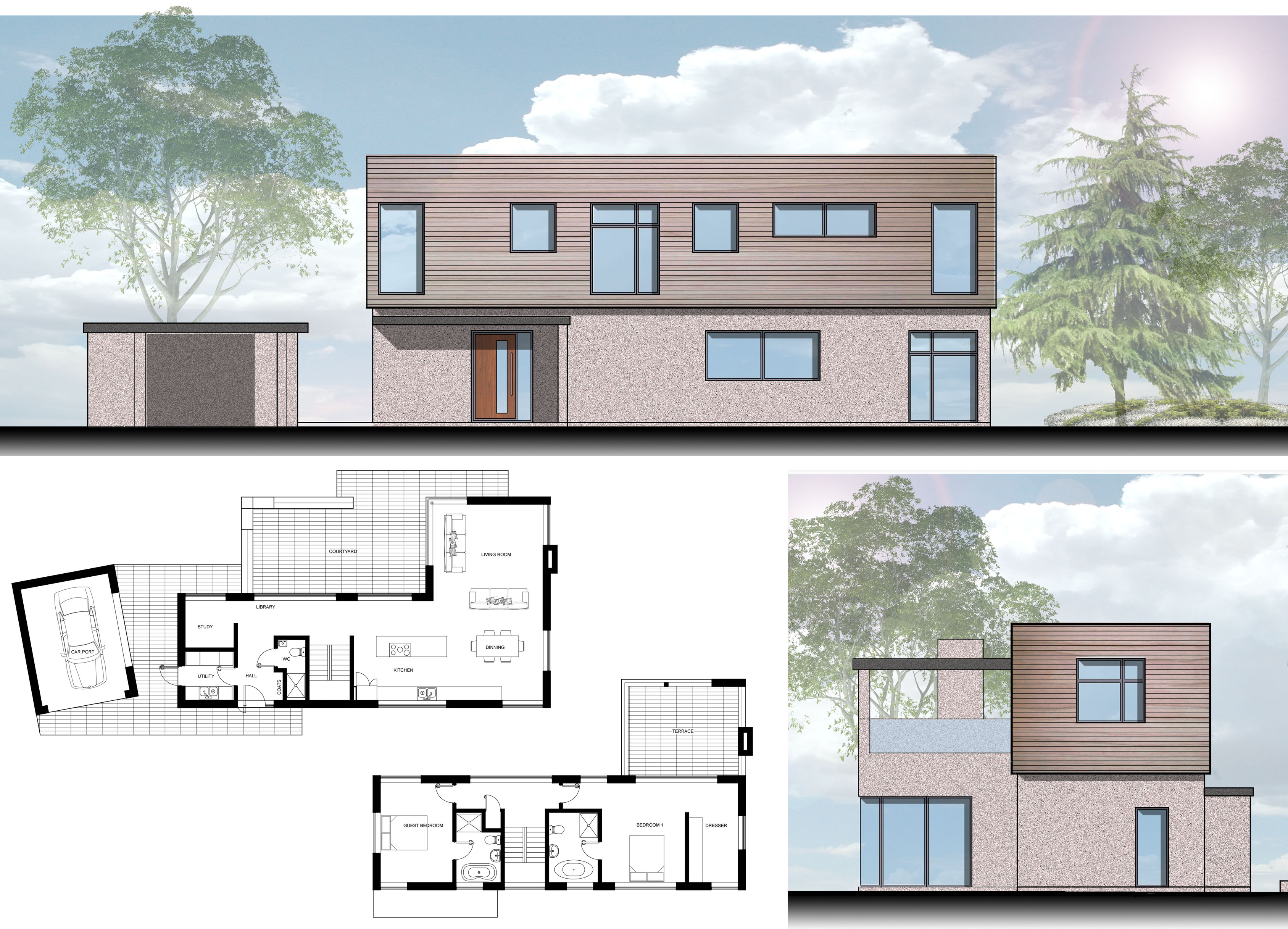 The proposed dwelling is modern and well proportioned open plan design containing a mixture of materials including rendered walls, aluminium windows and timber cladding to provide variety across the elevations. The open floor plan allows for the ability to create spaces without being limited by the placement of walls for structural support, and enables the freedom to design the outside and inside facade without compromise.
Podington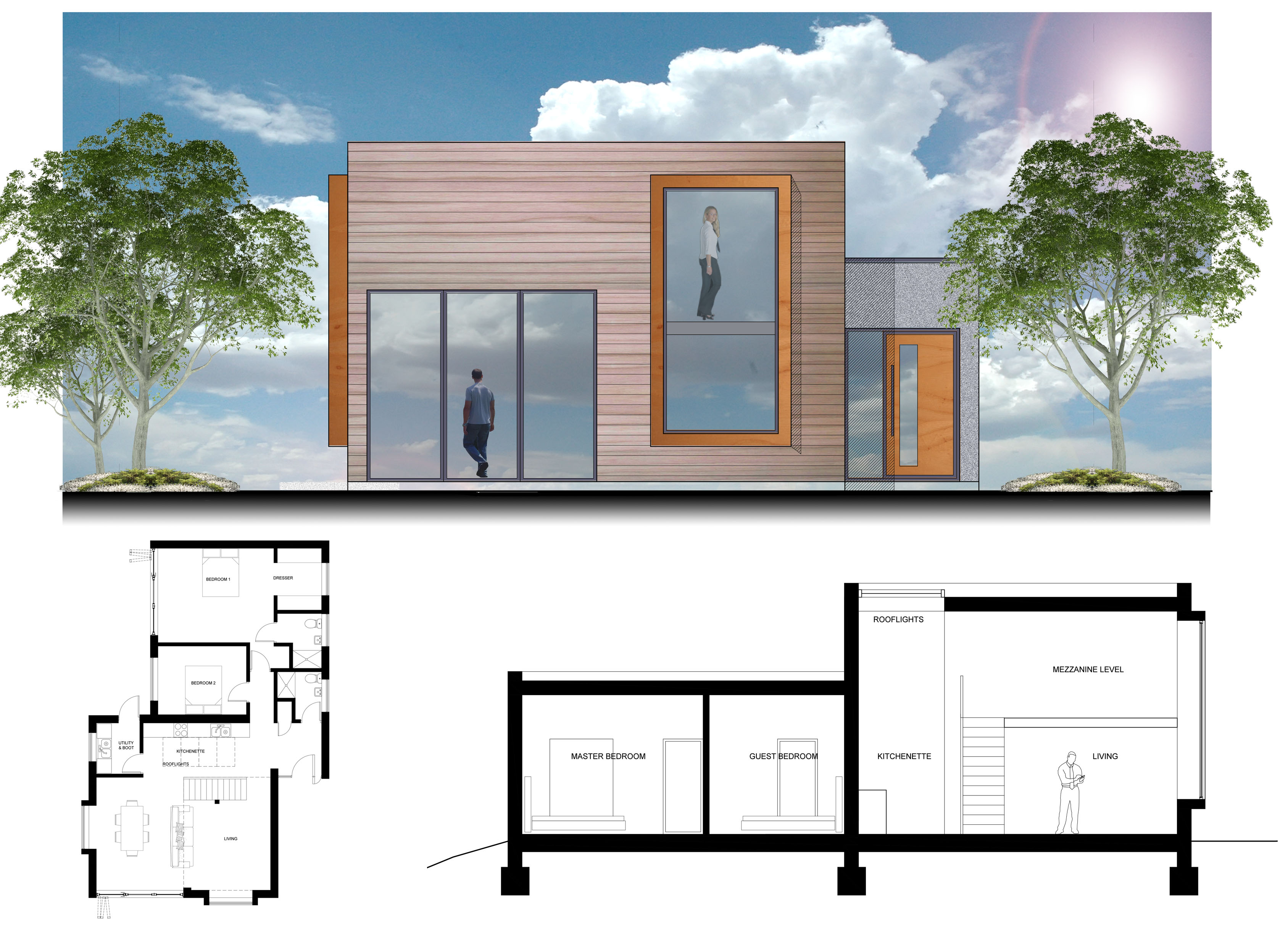 A contemporary annexe to the main dwelling house, the design focused on taking full advantage of views to the open countryside. The design is based on two intersecting subes which allows for a variation in height to create more interesting elevations and also allows for a mezzanine level study/guest bedroom.
Bull Street
The house is shaped around an external courtyard the pallet of materials timber cladding an render and widely used in housing. A sustainable form of heating is to be provided in conjunction with a heat recovery system the dwelling will consume the minimal amount of energy in comparison to standard mass market housing.